British Council

Cambridge English Examinations

Registration Centre
Time Super English Workshop
A spiral curriculum of ascending staircase levels of English learning, not simply the repetition of a topic taught.

Inspiring students to have fun in learning.

Using rhymes, jingles, chants, question-answer flows and creative writing.

Learning the five elements of the English language

.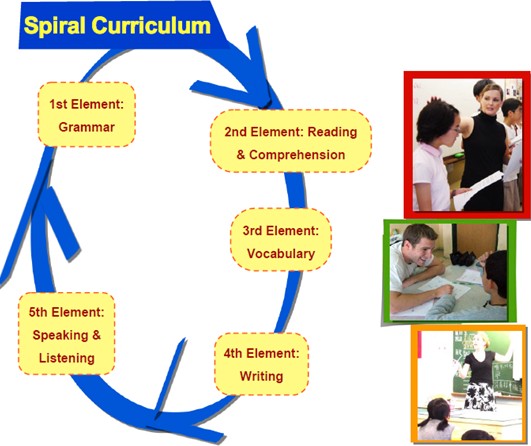 A prestigious English teaching qualification offered in association with Global English TESOL and accredited by ACTDEC in the UK.
Enjoy one of the most advanced entry-level online TESOL qualifications available. This modular course interactive is comprehensive and takes you through key areas of TESOL methodology, including the areas of phonetics and linguistics, which few other TESOL courses cover.
In enrolling our TESOL Courses (collaborated with Global English), please follow the steps :
select your course

select your currency

click 'buy now'

register your details

in the promotion code box at the top of

the final check out page, use the promotion code - TIME - to ensure you benefit from the 10% discount
Online Course

Original Fee

Brief Description

Special Fee

Use Time code for 10% Off

Time Enterprises candidates choose the Level 5 Advanced course as it is designed to give applicants the skills, expertise and a high level qualification to stand out in the TESOL sector.

Our most advanced TESOL course for new entrants to TESOL who want prestigious certification. Enhance your knowledge with modules on linguistics and phonology. Enrol today

Special Fee

Use Time code for 10% Off




Choose from 70 hour, 120 hour or 150 hour programmes designed to help you stand out in the employment market. All these programmes are accredited by ACTDEC so they are quality assured, professional courses to help you succeed in the classroom. Choose your perfect course today.

Special Fee

Use Time code for 10% Off




Why not add a specialist TEFL certificate to enhance your employability and skills? Choose from grammar, young learner, business, 1-1, phonetics or add on a teaching practice certificate. You can expect full tutor support with quality guaranteed. Enrol today.
Start your course today, using the TIME code at checkout for your 10% discount.